From traveling to strange places and just letting the oddities wash over us, we can't help but be amused and blessed at this vast tapestry of life on this planet. Or some planet anyway.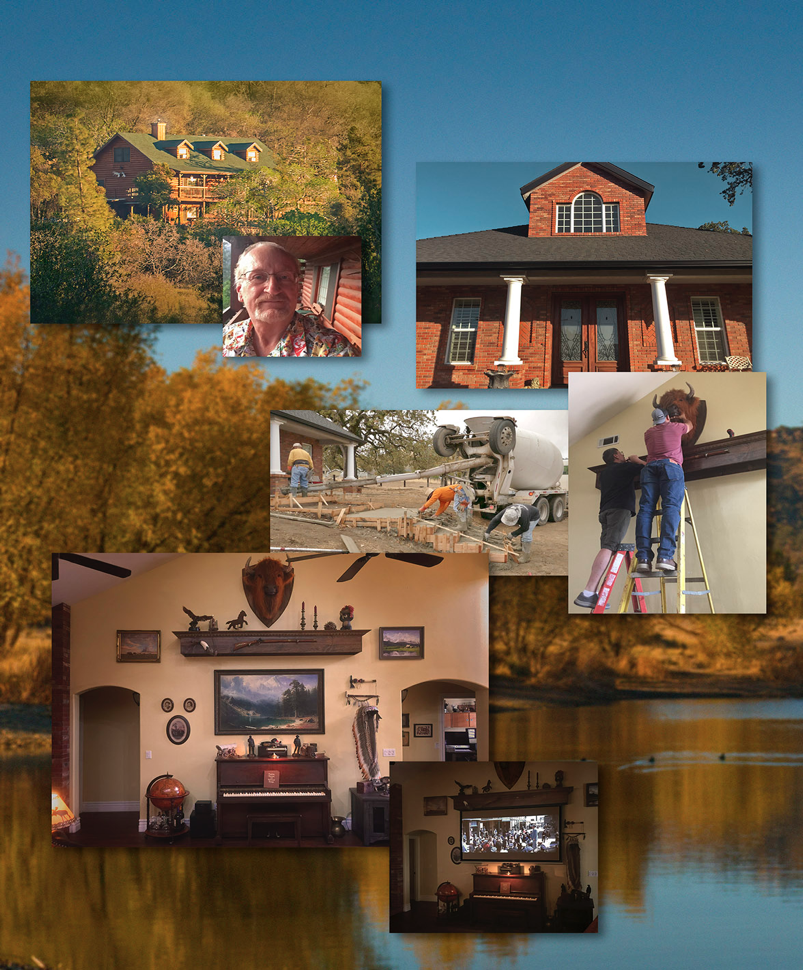 Off with the Old, On with the New
The Log House Lodge in her prime.
Tim bids farewell to the beloved log home on our last day in Three Rivers
A new Driveway and front steps needed to be added to the otherwise stylish home.
The new place in the Tehachapi area is not made of logs but has its own delights. It's actually higher in altitude at 3800 ft. So it's cooler. And it's closer to Doctors and Family.
Imagineers helped us move and decorate.
The new living room decor with hideaway home theater screen designed by Tim and constructed by artisan Tom LaDuke.
Off with the Old, On with the New