Donate HERE to fight Lymphoma, Leukemia and all blood cancers.
Tiger Lily gets her feet wet with a little help from Tim.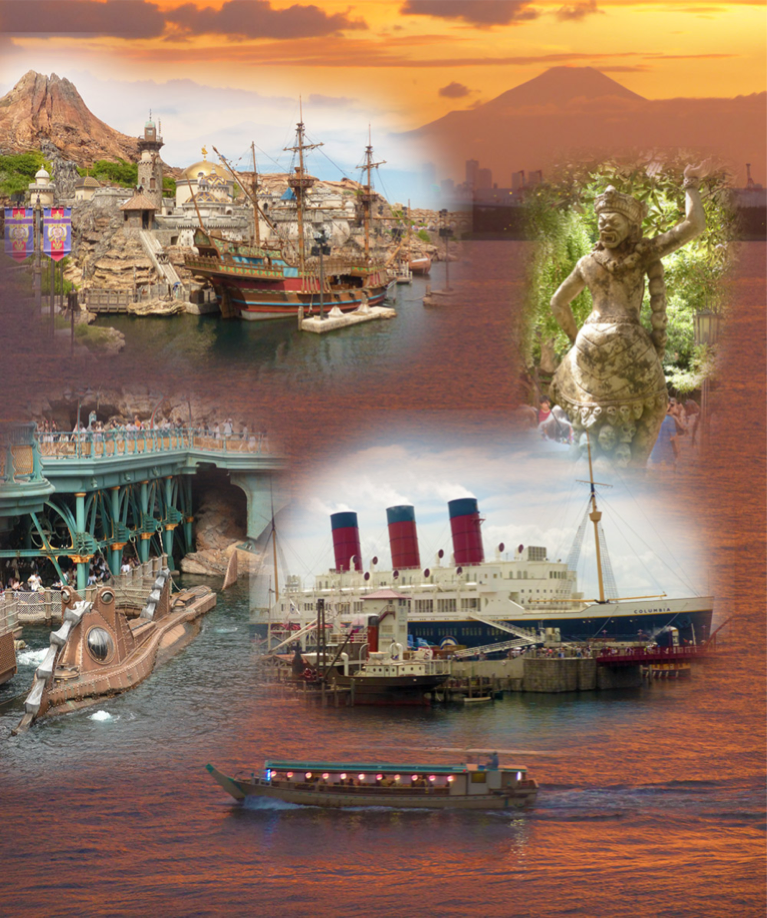 Ornament in the Tower of Terror attraction.
Mediterranean Harbor at
Tokyo Disney Seas Park
In August Tim made his first working trip to Tokyo where he is involved in a new Pixar themed Attraction.