A King Born to Die

The book of Isaiah is a pretty incredible piece of writing. It describes in significant and sometimes minute detail the virgin birth, crucifixion, burial and resurrection of Jesus Christ. Most significant is the 53rd chapter of this remarkable book. Here's a sample:


But he was pierced for our transgressions,
he was crushed for our iniquities;
the punishment that brought us peace was on him,
and by his wounds we are healed.
6 We all, like sheep, have gone astray,
each of us has turned to our own way;
and the Lord has laid on him
the iniquity of us all.

7 He was oppressed and afflicted,
yet he did not open his mouth;
he was led like a lamb to the slaughter,
and as a sheep before its shearers is silent,
so he did not open his mouth. 8 By oppression and judgment he was taken away.
Yet who of his generation protested? For he was cut off from the land of the living;
for the transgression of my people he was punished.
9 He was assigned a grave with the wicked,
and with the rich in his death,
though he had done no violence,
nor was any deceit in his mouth.

10 Yet it was the Lord's will to crush him and cause him to suffer,
and though the Lord makes his life an offering for sin, he will see his offspring and prolong his days,
and the will of the Lord will prosper in his hand.
11 After he has suffered,
he will see the light of life and be satisfied


Is this merely a poetic description from the New Testament describing the events of 33 A.D.? At first glance it might be...except it was written 800 years before the events took place!
Could it be that some well-meaning writer later inserted this passage into the ancient text in order to justify Christian accounts of the First Century?
Nope. A complete manuscript of the book of Isaiah was found among the Dead Sea Scrolls, physical documents that date from before the time of Christ. And remarkably, this version of Isaiah is virtually identical to the copies we have today. No edits, no insertions, just the word of the prophet.
This is just one instance of the words of the Bible that lead observant people to the knowledge that it is given to us by God so that we can come to know him and have eternal life.
But it won't happen unless we read it. The Holy Spirit works through the written words of Scripture to mold the hearts of men so that they may be saved.
When's the last time you cracked open the word of God to let it change your life?
___________________________________________________________________________

Makin' Plans
Yup, he did it. Miguel popped the question. She said yup. Now Bon sports a rock on her finger with a big bash scheduled for October.
_____________________________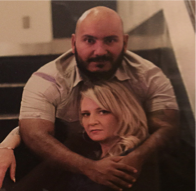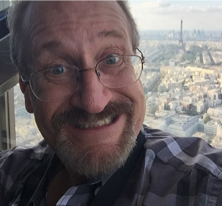 Perfecting the Art of the Selfie
Tim discovered that Paris has a big pointy thing in the middle of it.

_____________________________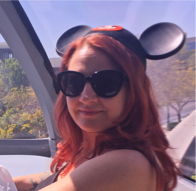 Teacher In Limbo
Bonnie began a new job with the Glendale School district. Just when she was getting her footing they decided to do a re-org. Doh! Stand by for further developments.